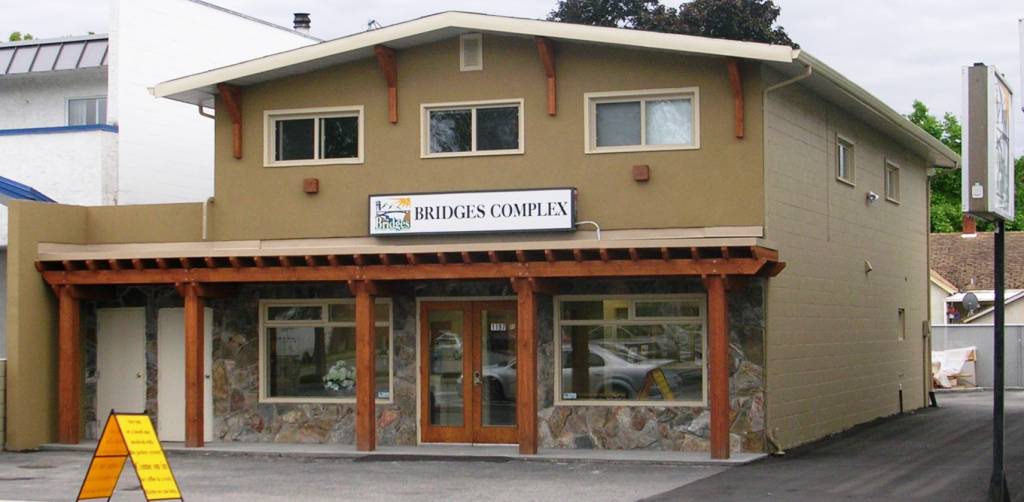 Since 1998 Bridges to New Life Society has been providing chaplaincy services and support to both provincial and federal institutions, and local half way houses. We support chaplaincy programs in local corrections centres, and provide community reintegration support.
Any person regardless of their beliefs, background, or ethnicity is welcome at Bridges to New Life Societies events, drop-in's and support services.

We support clients across British Columbia, across the lower interior of British Columbia and in Kelowna. Provincially, we provide help community re-integration by finding housing, providing referrals to other agencies, offering pen pals to inmates, and by providing assessment, goal setting and connections to church communities. In the Okanagan valley, we provide recreational activities, one to one mentoring, community drop-in services, prayer support, and a community resource directory. At the Kelowna office complex we support clients with clothing, home furnishings, a 6 bed safe house, an Overcomers' 12 Step program, and Christian literature.
On a more practical level, it costs $115 thousand dollars to have one federal inmate in jail for one year or $94,000 provincially, with about 80% of the money going to staffing costs. Therefore, if we can keep 2 men out of jail a year, we are breaking even with our $200,000 budget for Bridges. February 28, 2023, the provincial government announced we would spend nearly $500M on public safety in BC. With Federal, provincial and municipal public spending on criminal justice in Canada is about $20 Billion a year with $5 Billion of this going to jails and prisons. Practically, this means about $550 in taxes per person in Canada per year.
By supporting Bridges to New Life Society, you will be investing in case workers, mentors, support volunteers, and coaching which will help individuals stay out of jail, allowing them to become productive members of our society. No matter the size of your donation, your generosity helps fund housing, jobs, and forming positive relationships. At the Kelowna office complex we support clients with
clothing
home furnishings
6 bed safe house
an Overcomers' 12 Step program
Christian literature
one to one mentoring
And more